Hi,
I made an
desktop application
to create (and level) a Coriolis character and my wife added the code for the PDF generation. This software needs testing and it would be great, if you all could help me with that. It should run on Windows, MacOS and Linux. All you need is
Oracle Java 8
installed on your system - not Java 11 and not OpenJDK.
I need to add, that I didn't have the chance to actually play Coriolis
- I simply did this because I was interested to do it. So it may be that I misinterpreted or forgot some rule aspects - please inform my about bugs you find. There is a
bugtracker
for that purpose, although I am planning to move it to another server soon.
Screenshot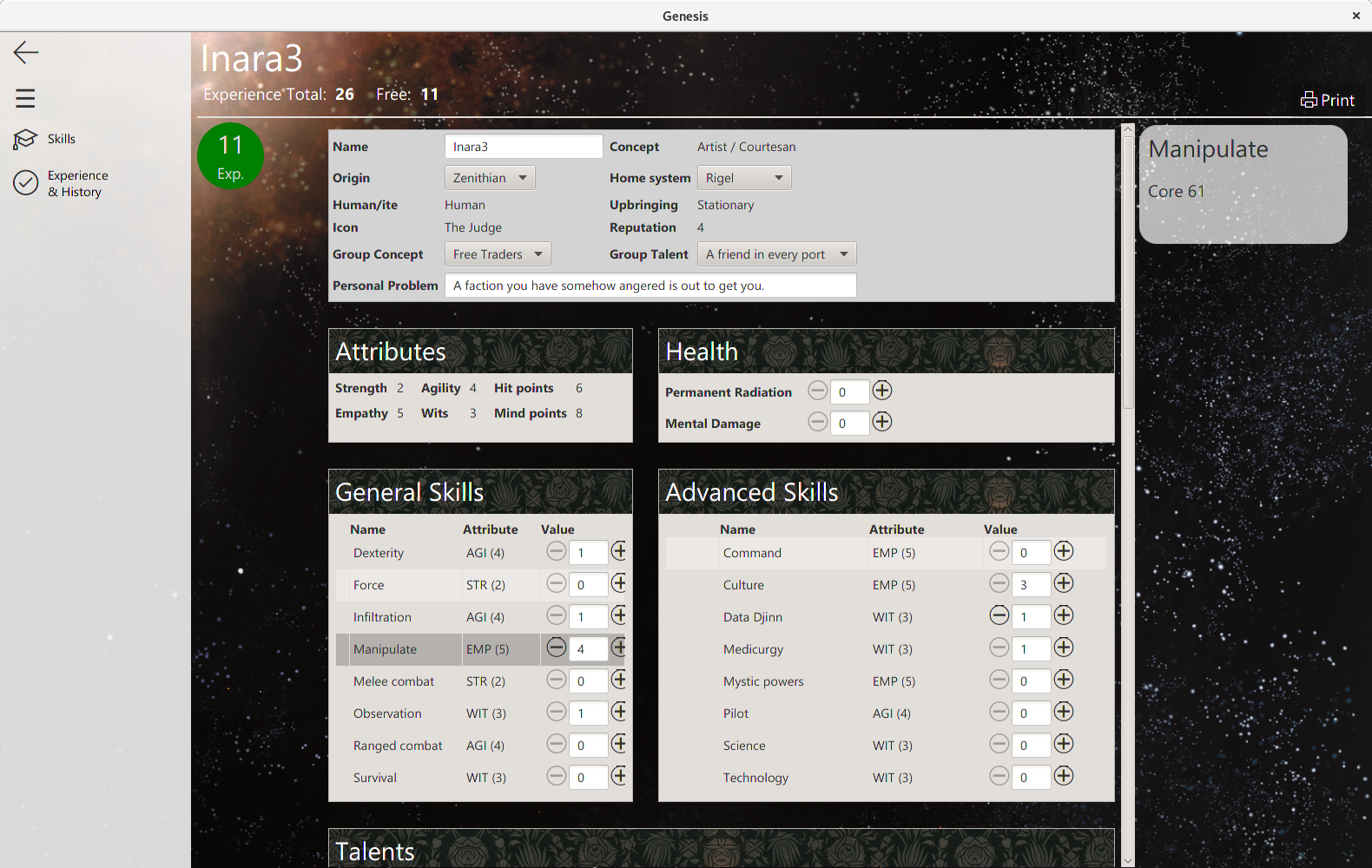 PDF Output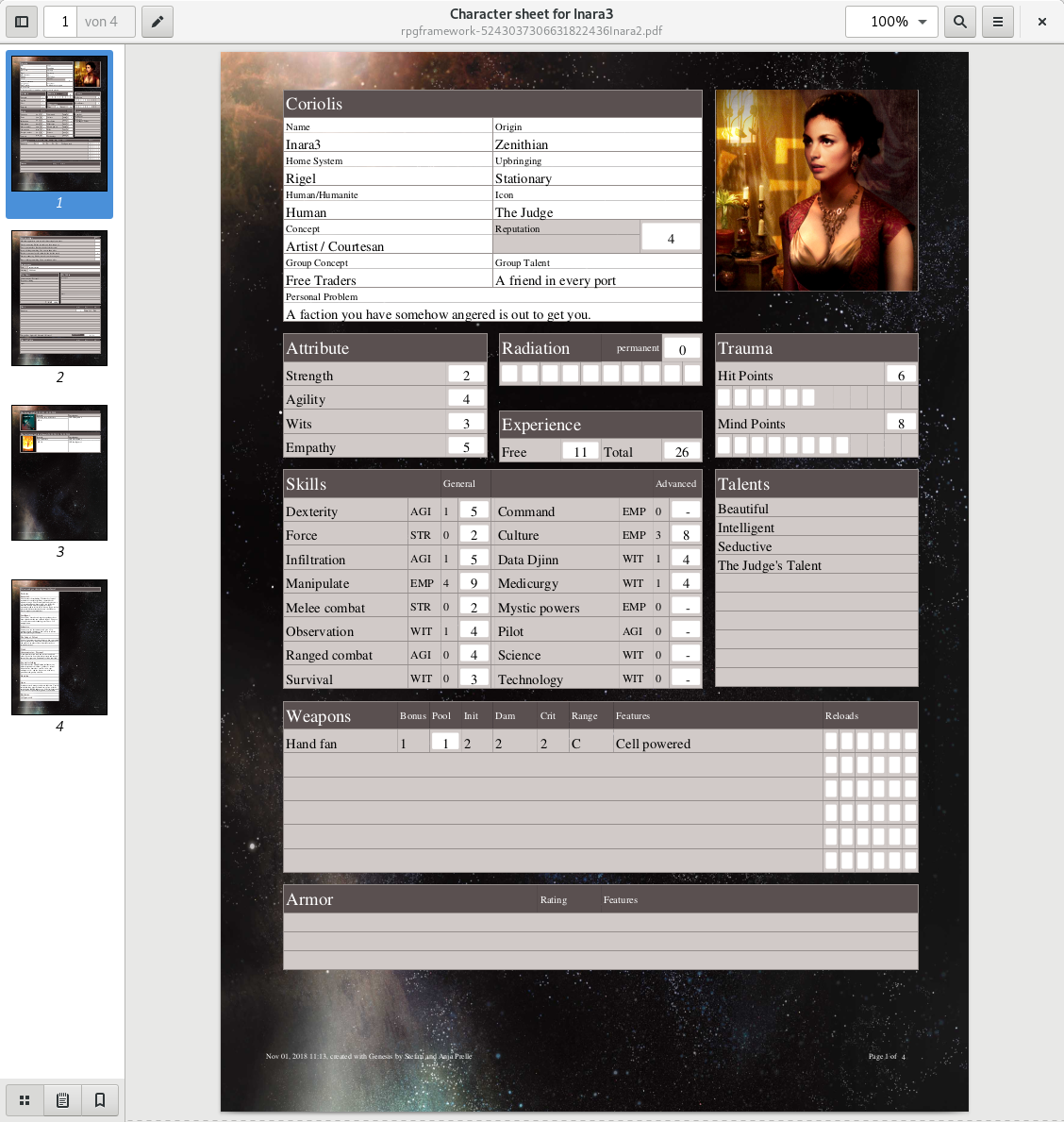 I hope you like it.